An Entrepreneurial Approach to Real Estate
What is An Entrepreneurial Approach to Real Estate?
If you're like most of our Entrepreneur, C-suite, and HNW clients you are consistently pulled in multiple directions, you're time starved and you're constantly problem-solving. Trustworthy subject matter experts, insightful strategists and the best off the best are invaluable to you as big decisions and large numbers are often at stake. Additionally, high-level executors capable of managing critical processes as you juggle scaling work and life are paramount, they are a luxury you simply can't afford to be without.
Real estate is an intense process with big decisions throughout, quick trigger deadlines and dealing with a min of 7-10 different parties with layers and layers of requirements. Entrepreneurs and the alike simply can't afford to be in the middle of all that. 
 
At The Morshed Group, and as a fellow lifetime entrepreneur and leader with 25 years in real estate, I get it.
If you're seeking a high-trust cabinet member in your life to powerfully and strategically lead you in your real estate needs while also being the critical key in all I've described here, we are for you. We've tailored a very specific real estate experience per our Proven Process such that you can narrow the things you need to think about to stuff that is just based on preference while feeling absolutely confident in our strategic guidance, unique proprietary market analytics and an unparalleled value-add ethos.
Welcome to an entrepreneurial approach to real estate.
We use our own proprietary formula to determine market trends with powerful accuracy, leading Austin for over 25 years.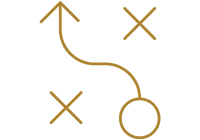 We take pride in being strategic advisors to every client. We represent the whole you and your business.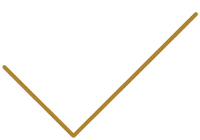 We proactively impact your growth in every facet (real estate, business, and beyond), saving you invaluable time.
The Morshed Group Difference
360 Degree Evaluation
Holistic Planning
Business/Work Assessment
Financial Assessment
Family Assessment
Needs, Tastes & Preferences
Strategic Plan
Market Education
Proprietary Analytics
Special Financing Needs
Opportunities & Challenges
Success Scorecard
Execute and Close
Seek/Source
Project Management Approach
Customized Marketing
Coordinate All Vendors
Lead Boldly
Closing Concierge Program
Vetted Contractor Network
Project Management Services
Quarterly Check-ins
Quarterly Market Updates
Annual Home Assessments
real estate and commercial
For Sale
7320 Mitra Drive
For Sale
1211 W. Riverside Dr 
For Sale
3810 Brushy Creek Rd
Our mission is to provide the most powerful market data and insights in real estate. To operate as amazing strategic advisors. To be an indispensable resource in real estate AND in business to our clients.
Be Irreplaceable
We wow our clients, the very best is our standard, we go the extra mile so you don't have to.
Servant Leaders
We are committed to others success, lead boldly, love helping others, and believe humility is strength.
Accountability
We do what we say, follow our systems/processes to a tee, have high integrity, and communicate.
Growth Mindset
We are self-aware, adaptable, optimistic, forward thinking, and learn how we can improve every day.
Teamwork
We are passionate about working together and with our clients. We have a team first mentality, and people can count on us.
Acknowledgements – Achievements – Awards






What people say about us.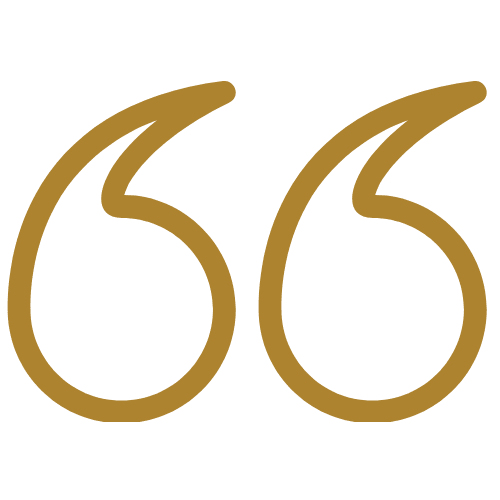 Tarek was wonderful and really went to bat for us to find a home. He was readily available and communicated effectively. We will definitely continue to use him in further real-estate transaction.
COURTNEY C., HOMEOWNER Tarek, Daniel and Russell were excellent to work with. They are super knowledgeable and found me exactly the right home at the right price in a difficult market. They stepped me through all the details and made the process as hassle free as possible.
SUSAN S., HOMEOWNER Tarek has been more than I could have asked for in a Realtor. He probably talked me out of more places than into! He attention to detail is ability to communicate makes the whole buying process a lot more manageable. I recommend Tarek to everyone I know!
DEVISH P., HOMEOWNER Daniel and The Morshed Group have been great in helping me find my first home. Throughout the whole process, Daniel has been incredibly flexible with my many requests and changing opinions on what I am looking for. He was very available and also has always patiently steered me in the right direction. More importantly for me though is the fact that he went above and beyond when on my closing day I got into a pretty serious car accident on my way to the walkthrough. He was not only my realtor but a friend through the whole thing, giving me a ride home and even offering to take pictures of the accident scene for me. Great experience throughout!
SIZIANA U., HOMEOWNER Simply Tarek and his team provide the best, most comprehensive home buying experience I could think imaginable. Data, tech focused approach with experience equated to both ease of transaction and at the price I wanted. Would recommend Tarek and the Morshed for any buyer or seller of Austin property who values professionalism, creativity, hard work and RESULTS!
TIM D., HOMEOWNER UNPARALLELED MARKET INSIGHTS