New, Fairly Priced Condos in South Austin Make Luxury Living Downtown Within Reach
October 18, 2022 – 2 Minute Read
Condominiums near South Lamar Boulevard are usually priced at around $1M at least, however, a new development is making the area more accessible. If you've always wanted a condo around S Lamar, but couldn't accord the 7-figure price tag, Montage by Pearlstone Partners may help you make that a reality.
Austin-based Pearlstone Partners LLC is set to break ground on this project in November, on 1.74 acres of land where a used car lot used to be.
The development will add 175 condos in a five-story mid-rise to South Lamar below the average sale price in the area. The expected finish date of the project is Q4 2024.
Montage will be close to many Austin landmarks, including Zilker park and Barton Springs. It's located at 2323 S. Lamar Blvd., which is at the southeast corner of South Lamar and Bluebonnet Lane. 
Available floor plans include one and two-bedroom units of 700-1,400 square feet.  The interior will be as stylish as its exterior, featuring designs from the local architecture studio STG Design. This firm also recently worked on the  Vesper, Natiivo, and Parkside residential buildings by Pearlstone.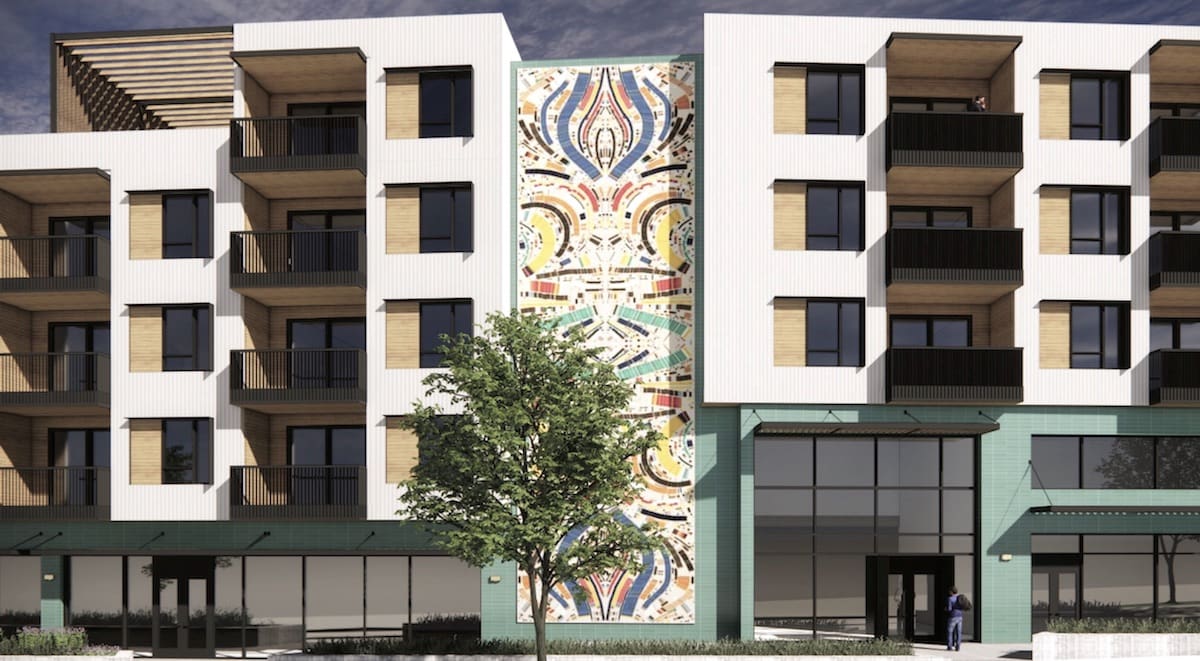 Condo owners can enjoy luxury amenities including a pool, a rooftop terrace, a co-working space, and an owner's clubhouse.
The property won't just be residential. Below the condominiums will be six live and work spaces available for purchase that will range from 1,400 to 1,900 square feet, two office spaces with a maximum square footage of about 3,000, and a space for a food and beverage vendor.
Montage meets the 10 percent overall affordability requirement of the part of the city's Vertical Mixed-Use (VMU) zoning program, as on top of the market-rate condos, it offers 18 studio homes designated as affordable to households earning 80 percent or less of the region's Median Family Income.
This project puts luxury living in downtown Austin in reach to many more people than it is currently. Prices of residences in the building range from $499,000 to $999,000 with an overall average sales price of $667,394.
Buyers will claim the property in Montage at an average purchase price that is at least 20% lower than comparable new homes in the surrounding neighborhood. Currently, Zillow's average home value for the 78704 ZIP code, which includes 2323 S. Lamar Blvd., is $1.04 million. 
Contact us to discuss how luxury living in downtown Austin can be accessible for you with this new development.