How Does a Recession Affect the Housing Market?
August 5, 2022 – 6 Minute Read
Many financial professionals and US residents have been asking if the country is officially in a recession. With this looming, many are also wondering about the housing market. One financial crisis can often affect another, so that's a fair question to ask.
More understanding of how the economy works can provide relief during this time so that you know what to expect. There are a variety of economic factors that decide if a country is in a recession, and according to The Washington Post, recessions aren't officially named until well into one, or after.
Whether it's named or not, there are economic activities that are affecting the daily lives of US citizens right now. Gas prices, groceries, interest rates, the job market, and the stock market have recorded changes. 
How does this affect the housing market? Specifically in Austin, where there's currently a housing crisis, laws are being passed to ensure affordable housing is built. Let's explore each economically impacted area so you can make smart financial decisions not only when investing in real estate, but also in your everyday life.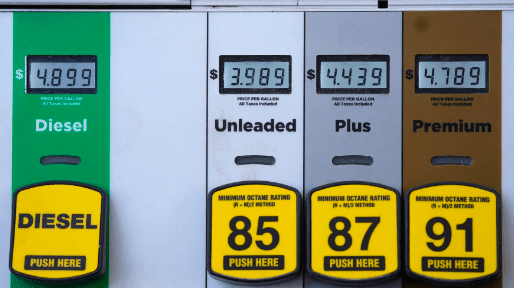 Inflation is one of the main economic forces affecting the daily lives of US citizens. According to 
the Guardian
, inflation in the US rose this year to a new four-decade high of 8.6% and is now running at a rate last seen in ​​December 1981.
We are seeing increased prices in fuel and groceries due to inflation, supply chain shortages, increased energy costs, and the ongoing geopolitical conflict in Ukraine. Gas prices soared across the US, approaching well over $5 in May, which was $1.90 more than in May 2022. The cost of groceries also jumped 11.9% over the year.
Housing and transportation costs have risen as well, although the housing costs have been moving upward for many months consecutively. Shelter costs have risen 5.5% in the last year, and prices for used cars and trucks rose 1.8% from May to April 2022. 
With world events and the news, the S&P 500 has been in a bear market, meaning the prices of commodities are consistently trending downward. Last month, the Fed announced its largest hike in interest rates since 2000, increasing interest rates by 0.5 percentage points, and economists are speculating the Fed may move to increase the pace of rises.
On top of inflation affecting many parts of the economy, there are more areas that also affect the housing market, like the job market. The Austin business scene specifically is a bright light amongst bad news. 
A recession often brings concerns about the job market, however, Austin's job market is persevering. As recently stated in the Austin Business Journal,  Austin maintains its spot as non-farm employment in the Austin area grew by 6.7%, or about 77,400 jobs between May 2021 and May 2022. With over 6 million job seekers and 11 million job openings, there are actually more jobs available than job seekers.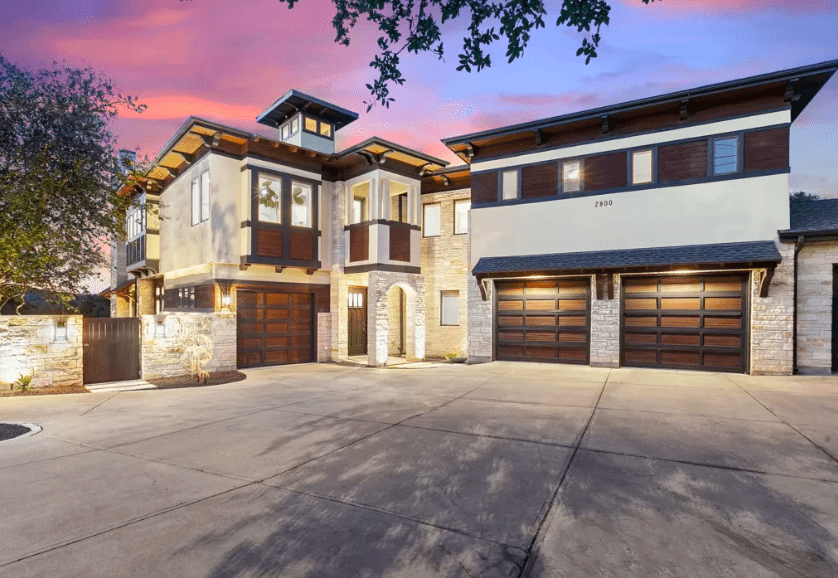 In the ABJ article, Richard Moody, chief economist at Regions Financial Corp. relieved job market concerns further, citing the variety of industries hiring at various levels and for varied skill sets. Another factor is quit rates nationwide, which includes Austin. 41% of employees are planning to look for new jobs in the next six months.
As much as some sectors are stable, there are some challenges. A good place to look for trends is in venture capital funding, as it involves an investment in the future. According to recent Pitchbook data, VC investment in Austin totaled $870.24 million across 80 deals during Q2, down about 65% from approximately $2.51 billion across 129 deals during Q1, according to data from Q2 2022.
The housing market isn't trending downwards in a major way, but experts are suggesting that buyers are being more conservative. The Wall Street Journal, states the slowdown is exemplified by the buying habits of luxury buyers. According to a Redfin report, the number of homes in the top 5% of the market, primarily luxury homes, that sold from February to April 2022 dropped 18% compared to early 2022. 
Non-luxury buyers share this sentiment. There's a disconnect currently between what sellers want and what buyers will buy. All of the other economic and geopolitical news is wearing on consumers' decision to buy a house right now. 
The city also has some growing pains in regard to housing. The number of available and affordable housing, as well as infrastructure, is lagging behind the growth rate of jobs and population. The Austin Monitor recently reported that in response to Austin's housing crisis, the City Council passed two policies Thursday to allow more housing along major streets. 
Many of these policies involve vertical mixed-use zones. The laws relax some development constraints in exchange for affordable units. Developers can now build even taller if they provide more affordable housing. There are ratio requirements built into the legislation, like 10 percent of rental units must be affordable to those making 60 percent of the area median family income. 
Infrastructure has also developed challenges as the city grows, and this is addressed in the recent policies. Multi-use projects on the Project Connect Orange and Blue light-rail lines will have to make 15 or 12 percent of units affordable. 
Some city council members are still unhappy with the policies, stating the regulations hurt the housing supply at a time when the city needs as much new housing as it can get. Many see the policies as a step in the right direction as the region adjusts to its massive growth. 
A housing crisis, geopolitical activity, and a looming recession are challenging economic situations to navigate, but staying informed and consulting the experts helps. If you're looking for support navigating your real estate ventures at this time, lean on our industry experts. Book your consultation here.