July 8, 2022 – 7 Minute Read
By 2025, over 8 new development properties, many of which are investments over $1B, will be fully finished and functioning. The region will soon be home to not only new offices for tech giants but also hospitals, multifamily buildings, entertainment plazas, hotels, and more. 
All of these new businesses, and jobs, will make the real estate market boom in that area. If you're looking for the latest hotspot to invest in, look to North Austin. Some of the major players set to change North Austin are Apple, Amazon, Facebook, Brandywine Realty, and Kilroy Realty. 
North Austin offers a slower pace than downtown for working, dining, and entertainment for professionals and families. With all of this upcoming development, this will continue to be the case.
Tech giant Apple, which already has a campus in Travis County, announced an expansion of its campus valued at $1B three years ago, and this phase of the project finished in April. This completion is timed perfectly with Apple's return to the office. Since May 23, employees have been in the office on Mondays, Tuesdays, and Thursdays.
When complete, the project is set to be 3 million square feet and includes 12 office and amenity buildings, parking structures, a central utility plant, a 75,500-square-foot hotel, and a three-story conference center, and a separate daycare building. At the start, the new campus is expected to house 5,000 employees with that number tripling by completion.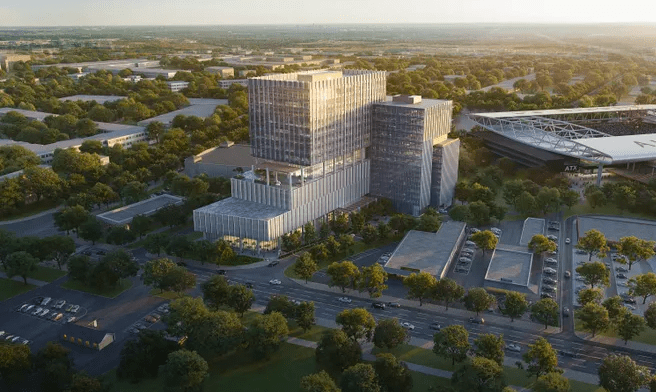 Amazon currently has more than 3,000 tech and corporate employees at its Austin Tech Hub in three locations at the Domain. With the company's continued growth, Amazon has leased 330,000 square feet of space at a new building being developed by Cousins Properties there which will open in early 2024. New offices aren't the only new development in Austin for Amazon. The company recently purchased 200 acres west of the La Frontera shopping center which will become a distribution center.
Facebook has been making splashes in the North Austin commercial real estate scene since its' lease of Domain 12 in 2018, however, most employees still work from home. If they follow Apple's lead and bring more employees back in the office, roughly 2,000 Meta workers could be regularly occupying that space.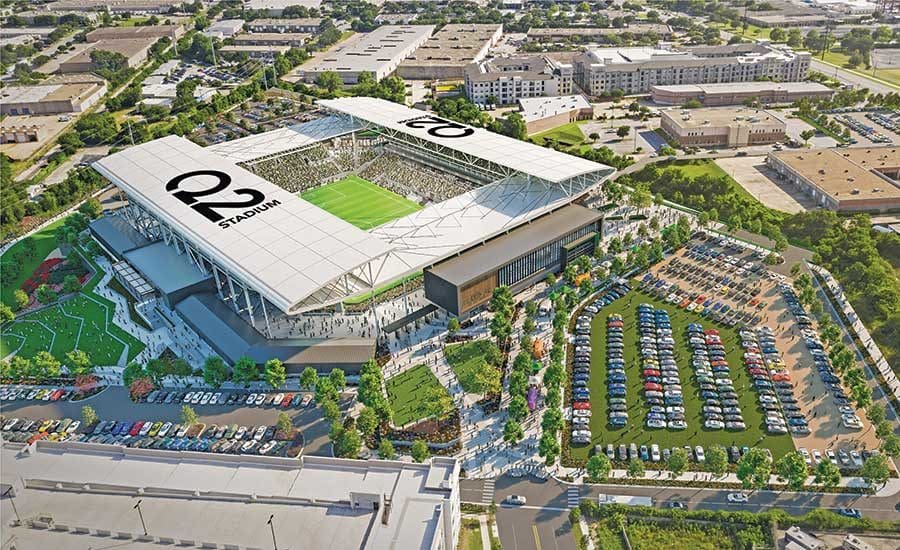 Developer Karlin is building out Parmer Lane even more, which already has Q2 stadium, The Domain, and the Samsung plant nearby. Karlin recently opened a massive sports, entertainment, and office complex called The Pitch in February. The office park houses space for employers like Apple, the Home Depot Technology Center, GM's Innovation Center, and 3M. Soon, BAE Systems will open its new $150 million, 390,000-square-foot research-and-development hub that is planned to employ about 1,400 people there.
Additionally, Apartments will begin popping up. There are at least six multifamily or mixed-use projects with residential components underway in North Austin. Together, these new developments are slated to bring 1,923 housing units to the area by 2025. 
Tech isn't the only new development in this area, three new hospitals will be popping up soon as well. Texas Children's Hospital represents a $485 million investment for children and women at 9835 N. Lake Creek Pkwy. Opening in early 2024, it is planned to be 365,000 square feet, holding 52 beds, 700 employees, and more than 1,200 free parking spaces. Dell Children's Medical Center North is set to be two miles away at 34 acres at Avery Ranch Boulevard and the 183A toll road in Williamson County. The property will be 1870,000 square feet with four stories, housing 36 beds.  
Lastly, two St. David's properties are being developed, with a $178.9 million total investment.  St. David's North Austin Medical Center will hold 80 beds, and the 80-bed St. David's Women's Center of Texas is being renovated.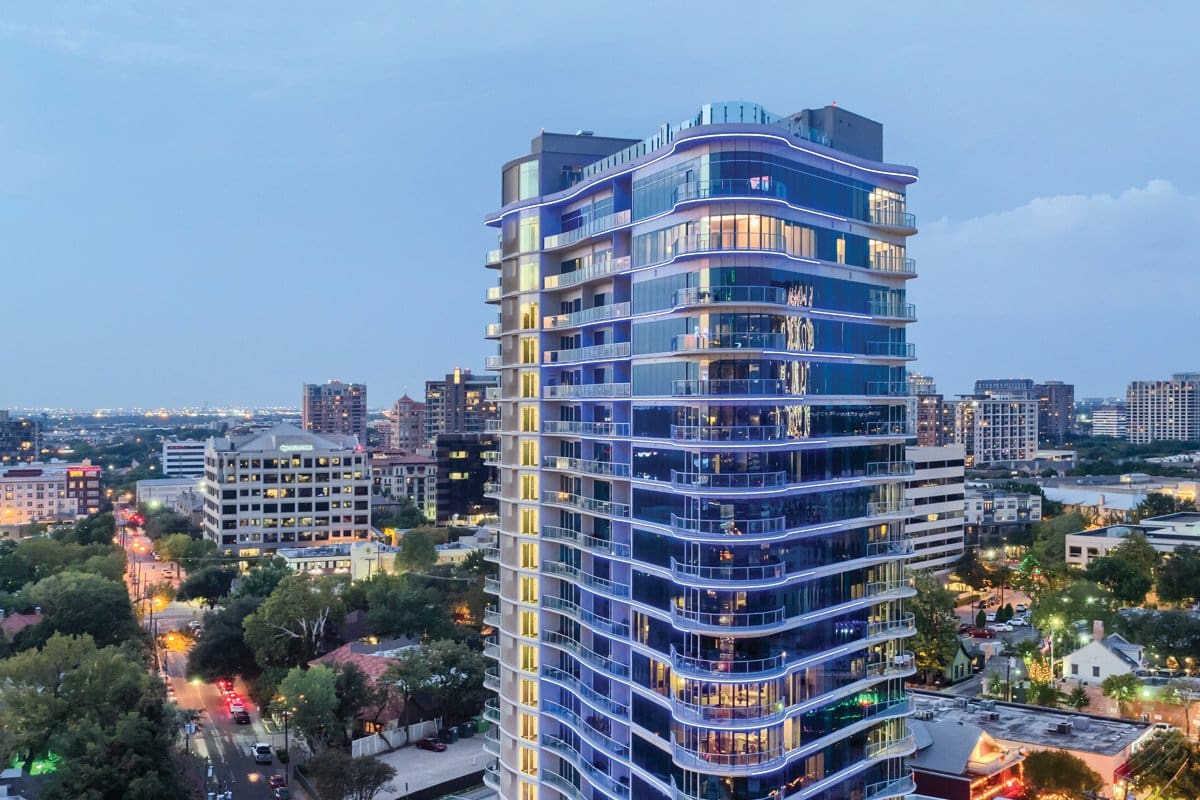 Lastly, two St. David's properties are being developed, with a $178.9 million total investment.  St. David's North Austin Medical Center will hold 80 beds, and the 80-bed St. David's Women's Center of Texas is being renovated. 
With almost 10,000 new employees working in this area alone, just with this list of developments, new housing is imperative. Developers such as Brandywine Realty Trust, Kilroy Realty Corporation, Karlin Real Estate LLC, and Ironwood Real Estate LP are already answering the call.
Philadelphia-based Brandywine Realty Trust executives announced a multi-use (office, residential, retail and hospitality) project that will also include a new MetroRail station, which will help the overall traffic impact. 
North Austin may also be getting its own uptown thanks to Brandywine. One Uptown, which is under construction, is a mixed-use project proposing to bring 348,000 square feet of office, 15,000 square feet of ground-level retail, and 341 apartments, and cost $328 million.
There are also new developments near Austin FC's new stadium. Los Angeles-based Kilroy Realty Corp. recently purchased a 2.9 acre site near the stadium for $40 million. The future property is fully entitled for up to 493,000 square feet of development and is set to include a 19-story building called Arena Tower.
Karlin Real Estate LLC and Ironwood Real Estate LP have a plan for 386,000 square feet of offices, 33,900 square feet of retail space, 280 apartments, and a 160-room hotel titled Verde square, which will be complete by 2025.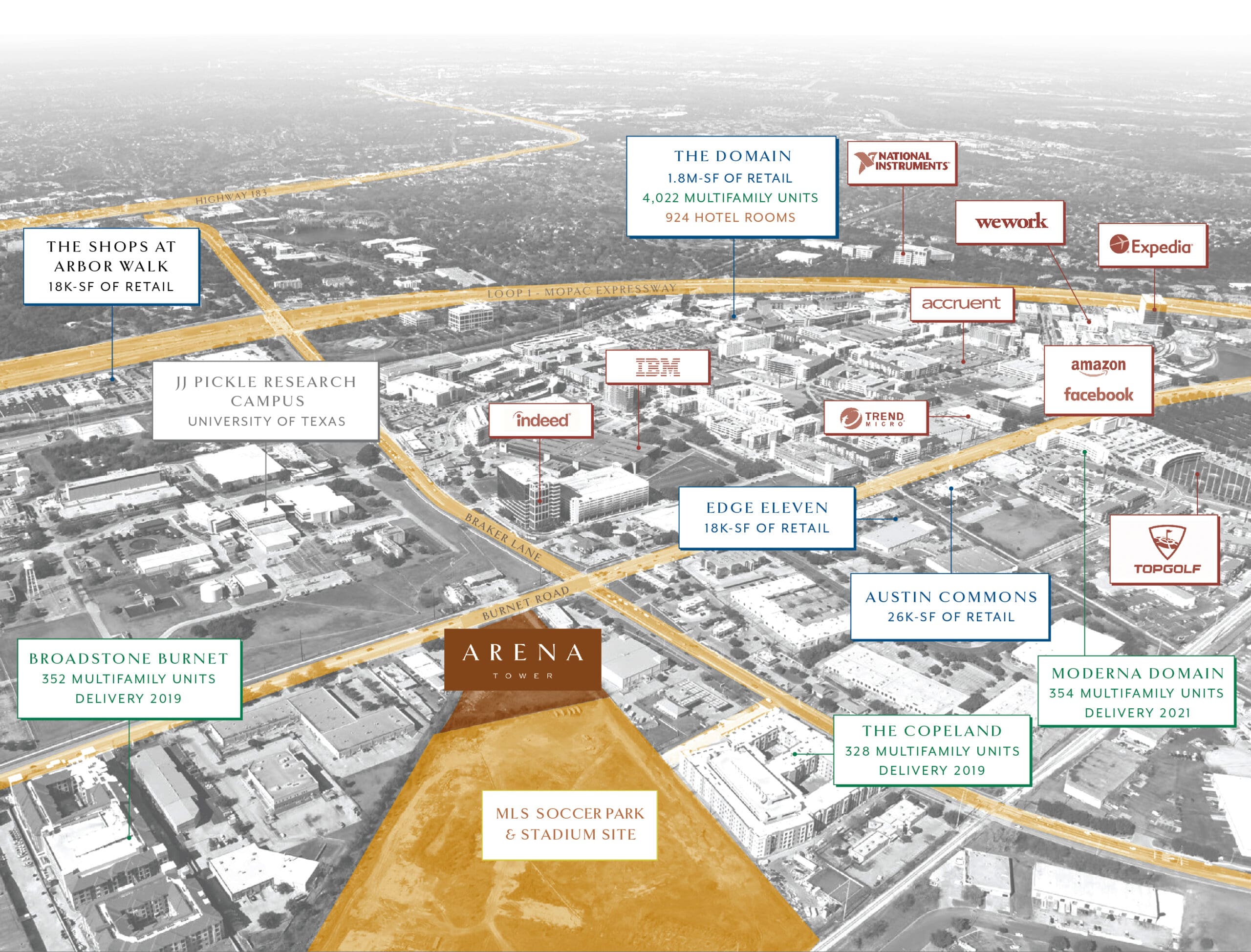 With new office space, hospitals, entertainment centers, hotels, and multifamily properties, North Austin will be a competitive market by 2025.