January 11, 2016 – 2 Minute Read
What is quiet and loud, city and country, new and old? The Travis Heights neighborhood that truly has the best of both worlds. Spanning from I-35 on the east to Congress Avenue on the west,  the northern border is Lady Bird Lake (or Riverside Drive) and the southern border is Oltorf Street – this is a place where residents can grab an afternoon run along the creekside trail before walking to South Congress Avenue for fajitas & margaritas with friends. Established in 1913, Travis Heights is a quaint neighborhood in south central Austin in high demand for its unique and charming homes. There are plenty of families, but there are also young professionals, artists and musicians.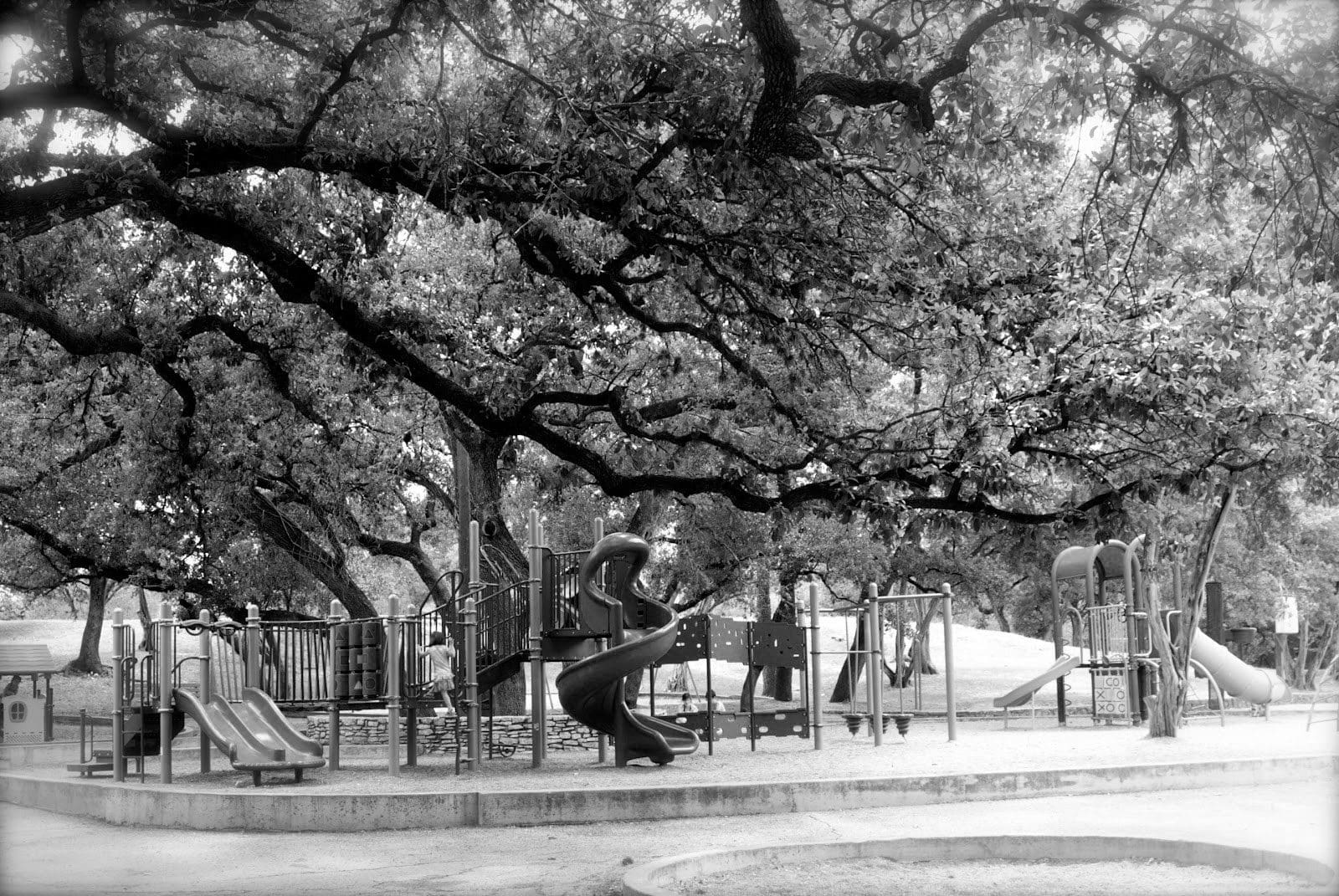 Big Stacy Park & Little Stacy Park
I love that this is free, spaciously green spot to hang with the kids on a sunny afternoon. In the midst of an area known for its trendy shops and eateries, this 9-acre park (in total) is split into two sections—Big Stacy Park and Little Stacy Park, with – ironically enough – the latter being bigger than the former. The 3-acre Big Stacy Park has natural shade, a walking trail and a free-admission year 'round swimming pool, while the 6-acre Little Stacy Park has tennis, basketball and volleyball courts, a wading pool, playground, grills and picnic tables. The two areas are connected by the Blunn Creek Greenbelt. I've found it does get busy on the weekends, but hey… bring a picnic blanket and enjoy the people watching!