Tips for Buying a Luxury Home in Austin
December 19, 2017 – 5 Minute Read
Austin, TX has grown tremendously over the past couple of decades. With the influx of creative visionaries and entrepreneurs, the city has seen the construction of a variety of unique, beautiful homes and neighborhoods. From East to West, North to South, Austin is dotted with upscale, luxury homes.
Whether you like to keep things traditional, are drawn to more modern designs, or have a flair for the eccentric, you are bound to find your dream luxury home in Austin.
The bustling city is also a great place to purchase an investment home. Austin's outstanding socioeconomic status and slew of "things to do" make it an attractive city for many, virtually guaranteeing returns on investment.
Purchasing a luxury home is exciting and rewarding, but the process can be a bit challenging. If you're in the market for purchasing a luxury home in Austin, keep the following tips in mind for a smooth experience.
Tip #1 Hire a local, experienced realtor
From browsing home listings to making a final offer, the process of buying a luxury home is chock full of important decisions. You will not want to go it alone.  Having a local and experienced realtor on your side will help you avoid costly mistakes and make decisions that will pay off in the long run.
If you are looking to purchase a luxury home in Austin, you will want to work with an agent who lives and breathes Austin real estate. The longer an agent has actually lived in the city, the better. Agents who are long-time residents have an organic understanding of market trends and projected growth. This will give you insight on the long-term value of your home, which is of the utmost importance when making a hefty financial commitment.
Local agents also typically have knowledge of "hidden gems" that may not be posted publicly. The best agents are walking archives of the city and its neighborhoods.
An agent who has experience in Austin realty is great. An agent who has experience in Austin luxury homes is the jackpot. Browse websites and check out past client testimonials. Agents who truly specialize in luxury realty and have unique skill sets will clearly stand out.
Tip #2 Consider what you are paying for
Luxury homes generally come with a multitude of impressive amenities and are often situated in the most beautiful parts of town and countryside. The many factors that influence the price tag of a home need to be considered carefully to ensure you get the best bang for your buck.
You may wonder why that huge ranch house is cheaper than the smaller condo. Proximity to downtown may be a factor, especially in a place like Austin, where the entertainment value of the city is so important to many residents.
Location is certainly a huge price influencer. Home amenities like pools and hot tubs are also likely to affect the price tag. Because of these many factors, it is definitely best to start with a large list of potential homes, compare prices and features, and narrow it down to what works best for you.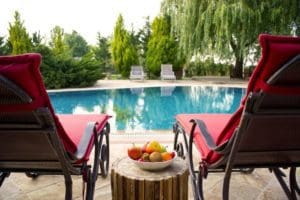 Making sure you are getting the right price can be a challenging numbers game. Your agent should be full of helpful advice on this matter. Experienced agents are skilled at recognizing value.
Whether you are looking to move into or rent out your new luxury home, it is important to consider the future value of the home. If you purchase in a rapidly expanding neighborhood, your beautiful view may be nonexistent in the future. You should definitely employ your agent's expertise when considering the future of your investment.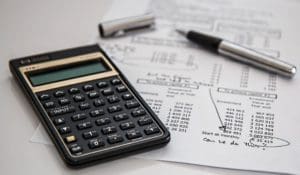 Tip #3 Be financially aware and prepared
If you are seriously considering purchasing a luxury home, you are likely relatively financially stable. Even with financial stability, the purchasing process is not free of curve balls. Being prepared for these will help you save time and reduce the risk of losing a home to another buyer after you make a serious offer.
One of the most important things you can do to prepare financially, is get pre-qualified, or, even better, pre-approved for financing (if you are going the financing route, rather than paying cash). Both of these processes involve making pre-arrangements with a financial lender. You will be pre-qualified for a loan if your income and credit check out, meaning chances are good you can be approved for a loan. Being completely pre-approved for a loan, and having the deal virtually sealed will give you a leg up on other buyers who have not completed this process.
Austin real estate sometimes has a tendency to go fast, be prepared! Have your budget worked out ahead of time. Know how much your willing to spend. And don't forget to include property taxes and closing costs in your calculations.
Tip #4 Don't go in blind, and be patient
In addition to having your finances prepared, it is helpful to have an idea of your "must-haves", deal breakers, ideal location, etc. With a solid foundation of ideas to build on, finding your dream home will be a quicker and more efficient process.
Again, be aware of potential curveballs. For example, your perfect home that you are about to close on may not pass a home inspection with flying colors. Be mentally prepared to deal with these types of things.
Are you willing to purchase a home that needs some improvements? If you are looking to rent out a property, it may not be a bad idea to buy lower, improve the house, and ultimately get a larger return.
Knowing ahead of time how you plan to deal with these types of situations, should they arise, will make things easier for you and your realtor.
Buying a luxury home entails a lot of steps and big decisions. Be patient and be prepared.
Tip #5 Title Insurance!
It is very wise to work with a title insurance company to secure the title to your new luxury home. This process typically entails a one-time fee, and is vital to ensuring that no previous owners or other individuals can claim the title to the home you just purchased!
This is a very important step in home ownership, especially if you are investing hugely on a luxury home!
Austin is at its pinnacle of success and beauty. It is a great place to live and/or invest. Though the luxury home market may seem a bit intimidating, working with a local Austin realtor can help make the process smooth, successful, and even fun.
Tarek Morshed, an Austin local for 20+ years, is a true expert in Austin realty and the luxury home market. Tarek takes the time to thoroughly understand each client's needs, real estate experience, and potential risk points.
Tarek is more than familiar with Austin and has a keen understanding of the city's economy and market dynamics.
Working with a great realtor like Tarek Morshed ensures that you will be completely "in the know" of the best available luxury homes. And, you can rest assured that you have an expert on your side to help deal with those pesky curveballs and make sure you get the most cost efficiency from your purchase.