June 20, 2016 – 3 Minute Read
On the borders of the Rosedale, Hyde Park, and Brentwood neighborhoods, the North Loop neighborhood is a fantastic laid-back area with infinite charm that you'll fall head over heels in love with. North of downtown and the University of Texas campus, this young community has become yet another epicenter of "hip" in Austin. Property values continue to rise, as North Loop is becoming home to many young families, students, and older residents who live in single family homes built in the 1940's-50's.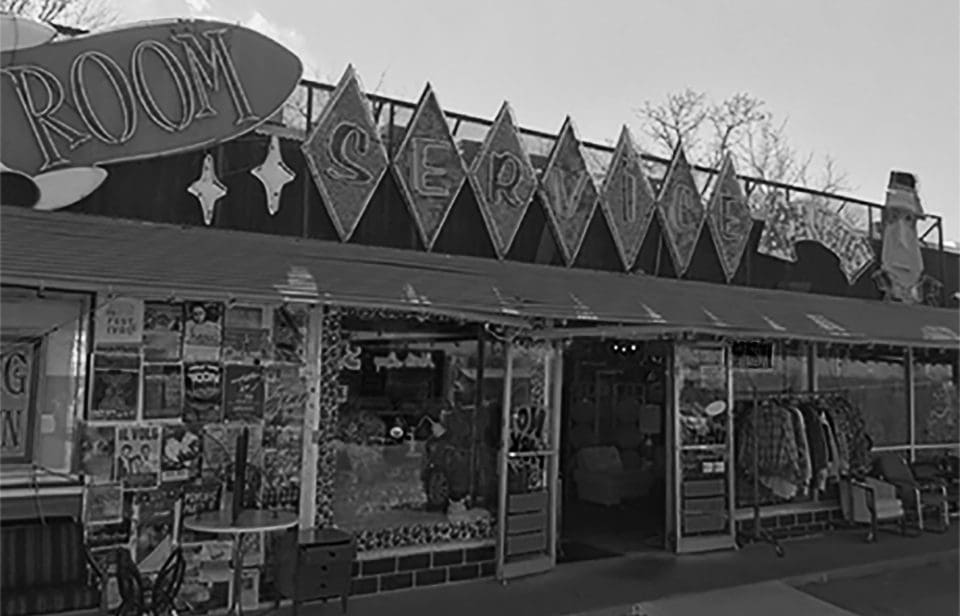 Refurbished duplexes and condos can be found nearby edgy shops, vintage stores, art galleries, record shops and more. Here, you'll find no chain restaurants or stores, and the area stays true to the motto of "Keep Austin Weird". With so many new eateries, lounges and more popping up in the North Loop neighborhood, many see "NoLo" as being similar to the SoCo area of Austin.
The first time I walked into Room Service Vintage, I have to admit… I was overwhelmed. A friend of mine (who is much more into vintage than I) took me on this adventure, which began walking up to this charming cinderblock & glass structure which used to be a 1950's soda fountain. Immediately upon entering, I realized I had entered a bygone era in a building still sporting its original shelving and fixtures, but now beautifully overrun with a massive selection of vintage furniture, art, apparel, books, records, toys – and pretty much "all good things under the sun." 3,500 square feet of classic-era heaven. Even if vintage isn't your thing, you will enjoy all the eye candy that Room Service Vintage has to offer. Good luck getting out of there empty handed.