About the Community of Hyde Park
February 9, 2014 – 2 Minute Read
The Hyde Park neighborhood is a Central Austin neighborhood defined by W. 38 Street to the south, W. 51 Street to the north, Duval Street to the east, and Guadalupe Street to the west. Considered "Austin's first suburb," it is now one of the most densely populated areas in the city's urban core. Words like "charming," and "quaint" describe this dignified neighborhood with tree-lined streets, historic homes, and boutique shopping and restaurants. The Hyde Park neighborhood is also fairly public transit friendly, as it lies on a lot of MetroBus lines.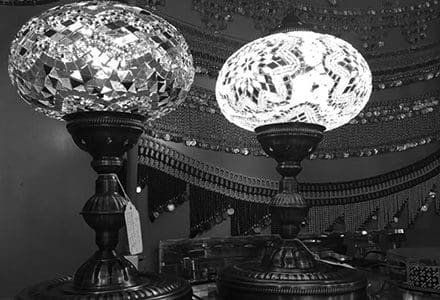 Hyde Park Neighborhood Map
I stumbled upon this gem after visiting a friend next door at Flightpath Coffee House. Walking to my car, the exotic aroma of incense filled the air and it was coming from a storefront. I walked into Arabic Bazaar and was greeted by Zein Al-Jundi, the owner (who also happens to be a famous Syrian singer and performer) and couldn't believe all the unique gifts, clothing, and antiques imported from Egypt, Syria, and Morocco. Looking for fascinating one-of-a-kind items? This is where you find them.