March 7, 2021 – 6 Minute Read
Texas has attracted widespread criticism of its handling of the snow storm crisis — both in terms of its lack of preparation and mismanagement; but will this deter tech companies and investors from considering Texas, specifically Austin, as a potential relocation destination? Experts say that all of the features that make the state, and Austin, attractive for businesses are still in play, such as low taxes and fewer regulations. Furthermore, they believe that companies aren't going to be influenced by a major, short-lived disaster as long as the state and local levels are able to define the points of failure and design remedies.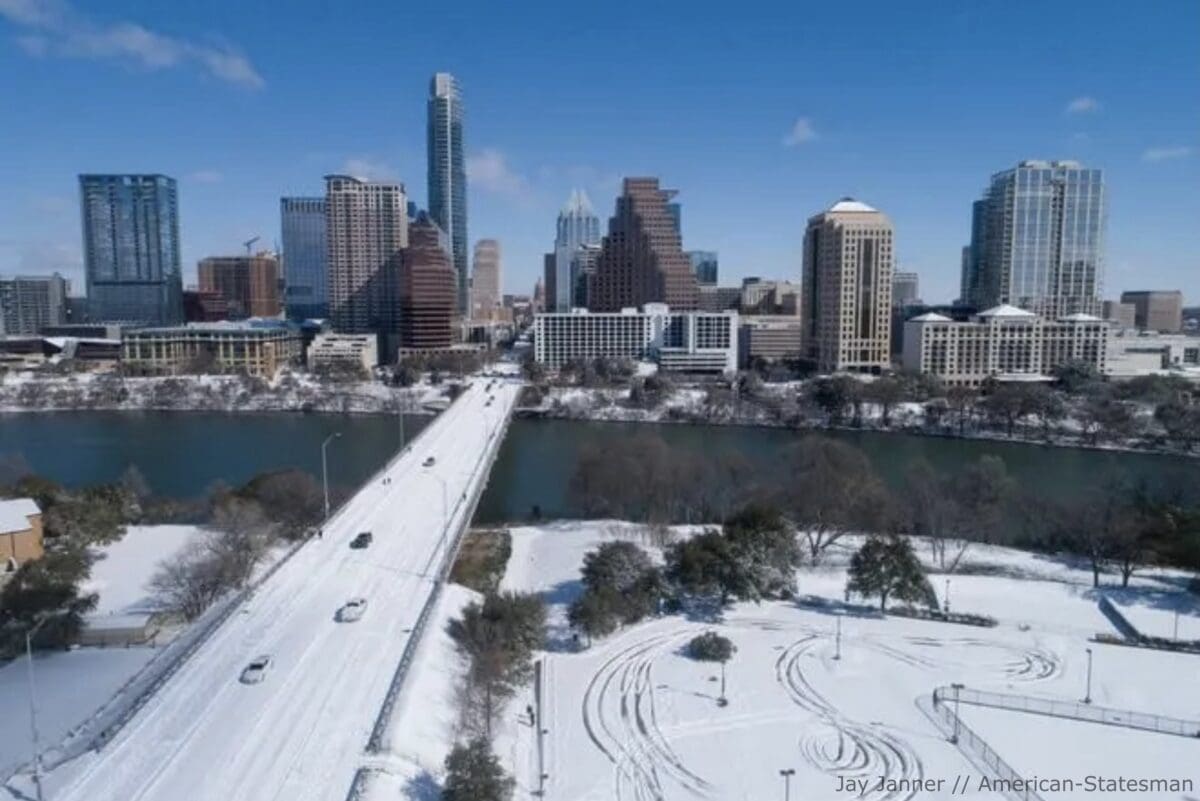 Jay Janner – American-Statesman
In 2020, several huge companies including Oracle and Tesla made the announcement of moving their headquarters to Austin. Since the start of January, at least a dozen companies have relocated to our city already including tech companies Digital Realty Trust Inc, ZP Better Together LLC, and more. Recently, Samsung has even considered Austin as their location site for a $17 billion chipmaking plant, an investment project that would come with long-term impacts beyond that figure such as job creation for thousands of people and an enlarged semiconductor supply chain. However, after the disastrous snowstorm that affected Austin in February, a notable concern for businesses is having a reliable, resilient energy supply and for certain industries, like high-tech manufacturing, an even more serious issue is the state's response to the grid failure.
Conversations on the state level officially began on February 25th when the Texas Legislature began meeting to investigate the causes of the electricity failures and consider what could be done to address the issue. In an article recently released by the Washington Post, they reported that the state's choice to deregulate electricity led to "a financial structure for power generation that offers no incentives to power plant operators to prepare for winter. In the name of deregulation and free markets, critics say, Texas has created an electric grid that puts an emphasis on cheap prices over reliable service." Looking forward to the future, Gregg Abbott stated that he said he would work with the legislature to find ways to "ensure that our state never experiences power outages like this again." 
We believe the current concerns that tech companies and other industries have will be addressed, reduced and eliminated as we see our local and state governments implement legislation and systems that will help our city avoid similar issues in the future. In addition, we think that the recent power struggles due to the snowstorm are unlikely to diminish the value of the huge advantages (such as lower taxes, cost of living, payroll and fewer regulations) our city has to offer as a relocation destination for businesses. Ultimately, we expect Austin to still become the "biggest boomtown that America has seen in 50 years" as Elon Musk stated.