July 18, 2016 – 3 Minute Read
Just southwest of downtown Austin, Barton Creek occupies a large area featuring a number of very exclusive communities within its zip code.  Situated on the edge of downtown Austin, those lucky enough to live within its boundaries enjoy great views of the rolling hills to the west. As lush as our local landscapes can get, Barton Creek is two-thirds greenspace, which means as you drive the winding roads, up and down the many hills, you will be greeted by green at every turn. Because of the many different "micro-neighborhoods" within this master planned community, every area has a distincitive feel. Endless choices wait in terms of style of homes, luxury apartments, and condominiums. This area also features an exclusive retirement community. A light drive to the activity hubs in Austin, Barton Creek is also home to the Barton Creek Country Club, offering members gorgeous golf courses, fine (very fine) dining, and swimming/sports centers. Aptly named after the river running through, nature lovers will have access right outside their front to the best hiking, swimming, and outdoor activities our city has to offer.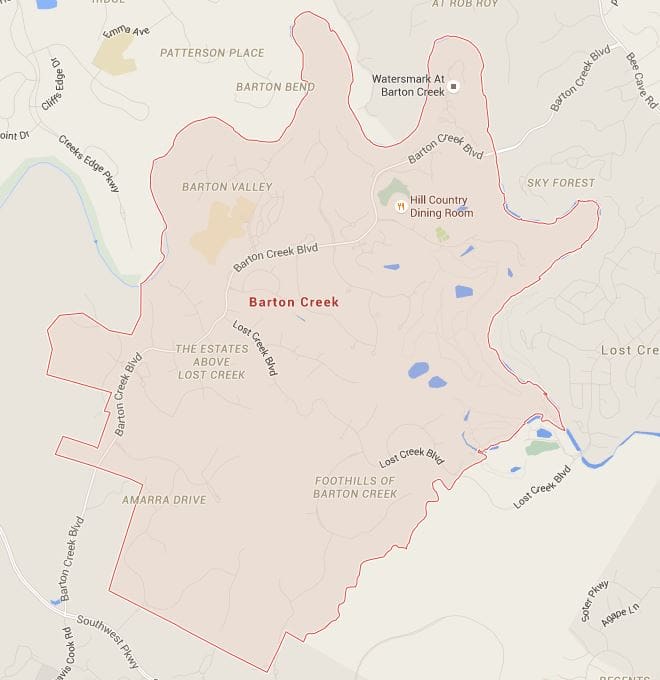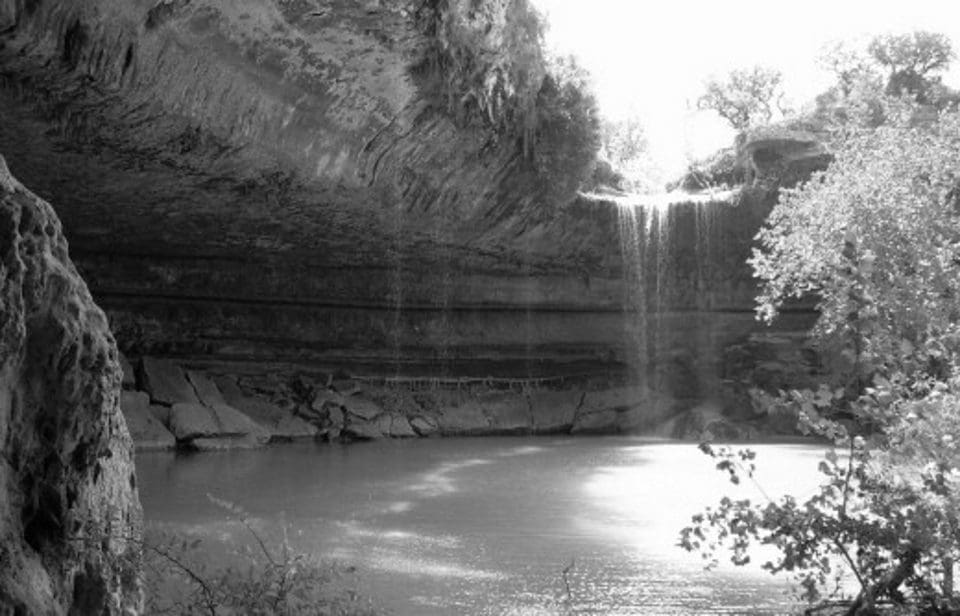 Let it be known that I love nature, which is why I recommend to you this beautiful natural area. This is an obvious paradise to anyone that escapes to nature to comfort the soul and recharge their batteries. Begin anywhere… there are many entrances and designated parking areas.  When I walk the trails of The Barton Creek Greenbelt, I find myself instantly calmed by small waterfalls, luscious greenery, and tall limestone cliffs.
A great area to acquire relief from the Texas heat by taking a dip in the waters. This area has a little something for everyone: great swimming spots, bike trails, hiking areas, and if you're feeling really adventurous, there are opportunities for river rafting, kayaking, and tubing. When you come to the Barton Creek Greenbelt, take some time to explore everything. Really.