Austin Real Estate Market Update Q4 2015
January 8, 2016 – 5 Minute Read

For those of you that used to receive my newsletters in the past, I hope this brings "a welcome back" smile. For those receiving this for the first time I hope you find immense value and education in it. With final stats recently in for 2o15, let's dive in. 2015 was indeed an interesting year in the Austin real estate market. Headlines generally screamed of an
undersupplied hot market along with price rises
. Multiple offers leading to above full-price scenarios were consistent. The price appreciation (in a strong wave upwards since 2011) has been led by
incredible economic fundamentals
. Employment growth, the lead indicator of our real estate market has seen 4%+ job growth rates culminating in 30%+ market-wide average appreciation on real estate here since 2011 as depicted below on annualize basis.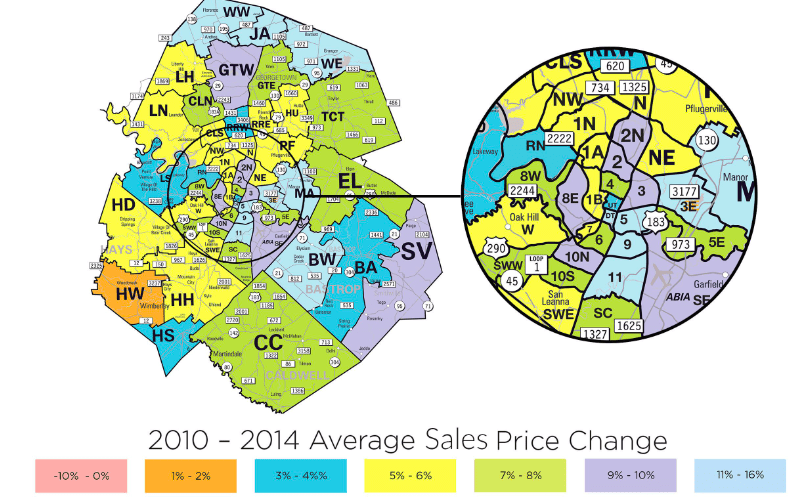 As most of you have heard me share, a 6 mth supply of housing is considered an equilibrium market. At year-end 2015, we were at 
3.14 mths supply
 following the general trend of 2-3 mths since 2012. However, some
dissonance also showed up in 2015
. Breaking down price-bands:
Below $600k it's been 3.14 mths or lower. $600k-$1M is at 7 mths. $1M+ is at 10+ mths.
Year-over, there is a 20% rise in inventory above $500k.
So the real story is below $600k we were indeed undersupplied while above $600k we were actually oversupplied.
Why the tale of two cities and what does it all mean? Historically strong job growth in the Austin real estate market outweighs all other factors and leads to undersupplied housing market…til this year. For the first time in my career 
I believe pricing has gotten ahead of affordability for even above average income earners
 leading to rise in inventory/supply levels and price reductions above $600k. This is a reversal compared to 2013 and 2014. This is not a long–term issue…the
in–migration and population growth
in Austin will handle that long-term, just not in this cycle. However, within this cycle I believe:
Above $600k has peaked. Prices may overall hold steady in 2016 but unlikely to see price appreciation.