Austin Named #1 City for Sustainability
August 19, 2022 – 5 Minute Read
Austin was named one of the most eco-friendly cities in the US, which is great not only for the future of the city but also for all long-term real estate investments. Climate change is on the mind of many buyers – they want to invest in something that will withstand changing weather patterns. 
The city was named the number 1 eco-friendly city in the United States by Architectural Digest. Cities were measured by the following data points: number of LEED (certification from the U.S. Green Building Council) certified buildings per every 1,000 residents, the percentage of the city's land area that is parkland, the number of miles of bike lanes per 10,000 residents, the number of farmers' markets per 10,000 residents, and the number of electric car plug-ins per 10,000 residents.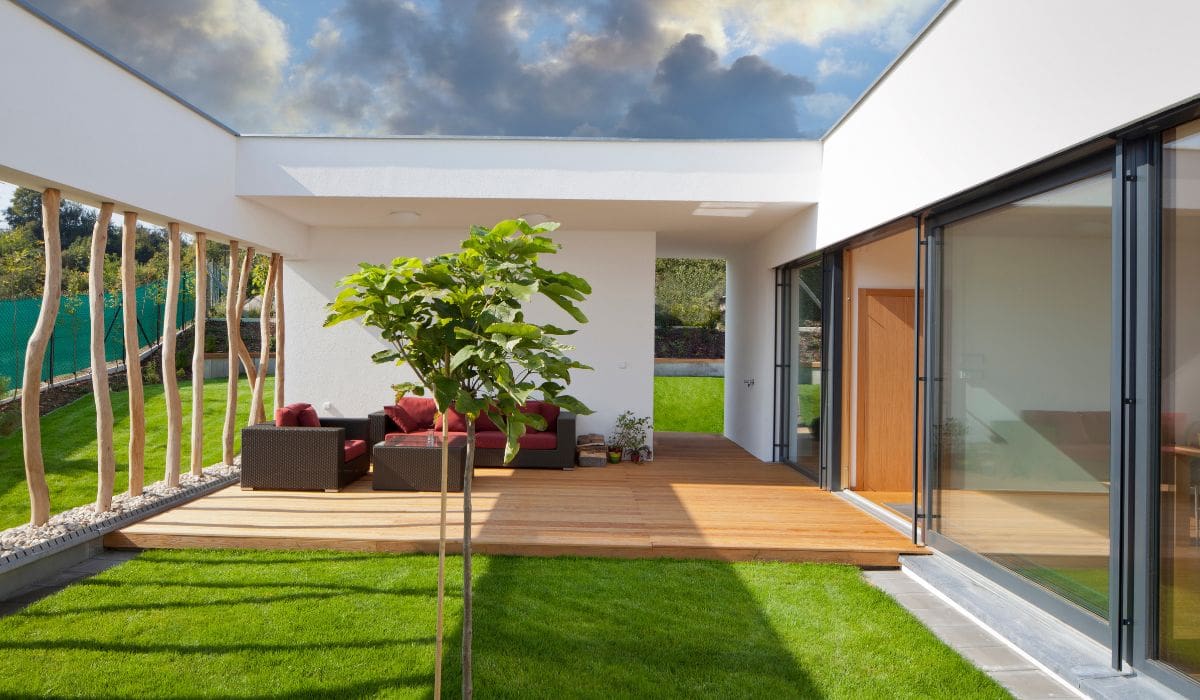 Austin ranked number 1 with 5.113 LEED buildings per every 1000 residents, .097 miles of bike lanes per every 10,000 residents, demonstrating that commuters are ditching their cars in favor of pedaling their way to work and thereby shrinking their carbon footprint, .16 farmer's markets for every 10,000 residents, .94 electric car plug-ins for every 10,000 people, and .145 percent of the city area is parkland.
Austin was named in this honor partly because of the city's green infrastructure. Many buildings in Austin have high sustainability scores from the U.S. Green Building Council, which helps them stay strong amidst weather changes and reduces contribution to global climate change. The city also has a goal to produce net zero community-wide greenhouse gas emissions by 2040.
Real estate is an investment in the future, so you want to invest in a forward-thinking community. Austin's climate policies demonstrate that they care about the future of the community. According to Green City Times, the University of Texas at Austin is a global leader in the research and development of renewable energy and sustainability technologies.
The city also invests time and resources into projects that will ensure future eco-friendly policies. For example, they offer Bright Green Future School Grants, which provide funding for school-based sustainability projects up to $3,000. In the business sector, the Austin Green Business Leaders is a program that can help you protect the environment, save money, and make Austin a more livable place through your business. 
The infrastructure of the city received a major green facelift within the last few years. 5% of its energy needs are met from hydroelectric projects (dams, tidal barrages) in the lakes of Austin. The city also has a robust solar energy system. One of their main solar initiatives is Austin Energy's Community Solar Program, which provides access to locally-generated solar energy for customers. 
More green space in a city is imperative for better air quality, animal and plant ecosystems, and quality of life for residents. Luckily, 15% of Austin's land is designated for parks, urban forestry, and other open, green spaces. Not only has the city developed many parks, but it also has plentiful green areas around freshwater lakes, rivers, and springs.
As stated, much construction in Austin has a low carbon footprint. In order to be LEED-certified, a project earns points by adhering to prerequisites and credits that address carbon, energy, water, waste, transportation, materials, health and indoor environmental quality. In Austin, some new construction is even carbon neutral; with on-site solar energy generation.
The city's government also prepares its residents for climate and environmental factors, and how they could affect everyday life. For example, it offers many opportunities to buy and grow food locally and offers solutions for the food insecure.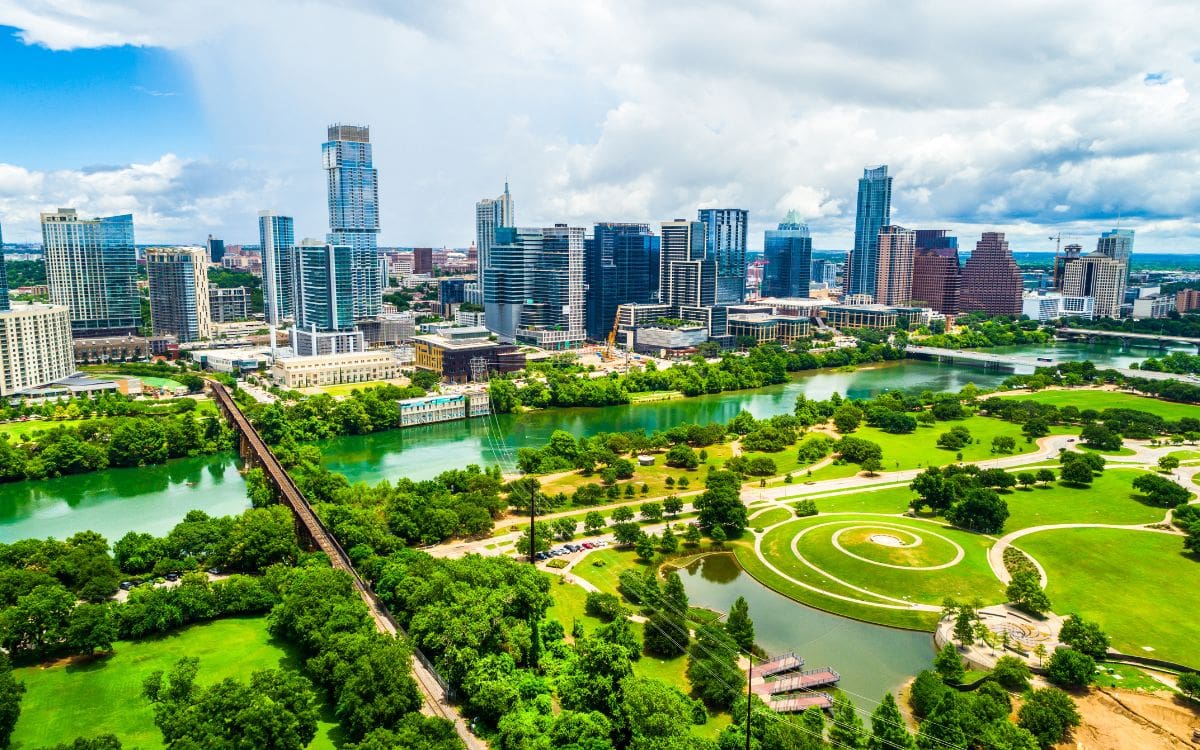 Texas's climate can introduce challenging environmental circumstances, like air quality and freezing rain. For air quality, Ozone Action Days are issued when ozone levels are expected to reach levels that are "unhealthy for sensitive groups" or higher. Additionally, the city's Air Quality Program aims to promote healthy outdoor air for the community by teaming up with regional partners to address the air quality concerns that impact all of us. Lastly, Austin Energy's Weatherization Assistance Program offers free home energy improvements to qualifying customers with low to moderate incomes.
Austin's sustainability initiatives are a sign of the city is a great place for long-term investment, like real estate. If you're ready to invest in your next adventure and feel good about the environmental impact, schedule a consultation with us today.