June 17, 2022 – 8 Minute Read
According to a report on KVUE news, the current Austin real estate market is a builder's one due to a construction boom. According to the Texas Real Estate Center at Texas A&M University analyzing data from the U.S. Census Bureau, the number of new homes that received permitting and are under construction so far this year is 11,165. This construction boom includes single-family homes as well as multifamily rental communities in Austin and its surrounding suburbs.
This current market is record-breaking. Last month, Boston-based Berkshire Residential Investments purchased the Santal, a 448-unit complex at 7624 Tecoma Circle. The $152 million sale was "one of the largest sales we've ever seen in Austin," said Sam Tenenbaum, director of analytics and Central Texas economist for CoStar Group. The seller was Austin-based Stratus Properties Inc, which is one of the developers to watch that we feature later in this post.
It's no secret that Austin is growing into a tech hub with major potential. Over the last two years alone, 5,000 jobs were created, as over 100 tech companies have relocated to the city. As more people move to Austin for these jobs, the need for new housing increases.
Compared to other major markets in Texas, Austin boasted the largest spike in multifamily developments in 2021, with 74 completed projects and 18,324 units.
There are a few key developers adding to the Austin skyline and its surrounding residential communities, including Milestone Community Builders, Walton Global, Trinsic Residential, Stratus Properties, and Endeavor Real Estate.
Milestone Community Builders
Milestone is Austin's number 1 locally owned homebuilder, holding accolades such as Inc 500's Fastest Growing Companies list and Austin Business Journal's Fast 50. They are responsible for many booming communities in the Greater Austin area, with multiple developments in South Austin, Dripping Springs, Round Rock, Kyle, Liberty Hill, and more. They have 3 new communities in progress in Cedar Park and North Austin. A recent project, Korina at the Grove, was named one of Austin's top 5 largest multifamily projects delivered in 2021, according to Multi-Housing News.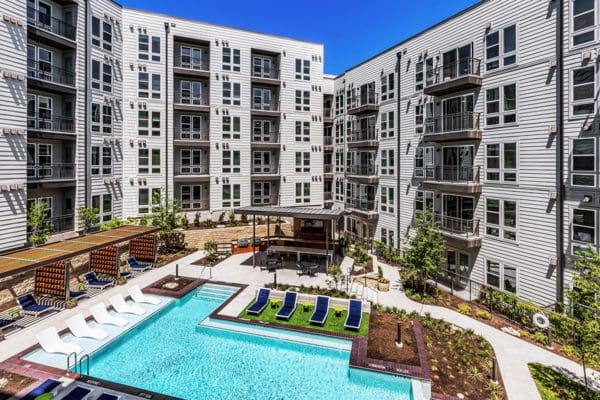 Walton Global
Walton Global is an experienced land asset manager across the entire United States. They offer services in all areas of real estate: build to rent, land management, development, builder land financing, exit-focused pre-development land investment, and more.
They recently announced a joint venture with Boston-based real estate private equity firm Rockpoint to create approximately 3,500 build-to-rent units in growing cities across the country, including Austin. Rockpoint aims to invest up to $300 million in equity into this venture. This is in response to the growing demand for single-family homes through rental communities.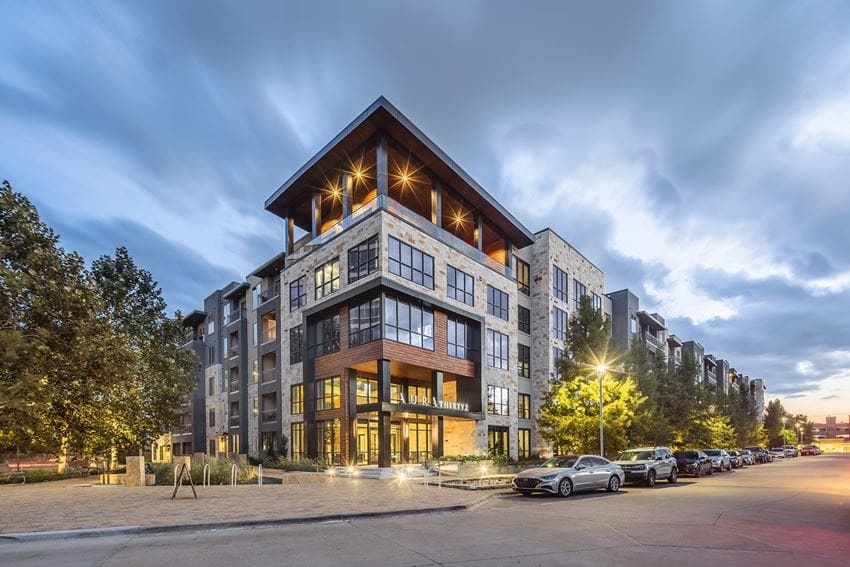 Trinsic Residential
Trinsic residential develops suburban, high-end institutional, garden-style properties as well as high-density urban communities, concentrating on areas of population and business growth. Their experienced team has developed or acquired in excess of 20,000 units with a total capitalization of over $4 billion in multifamily real estate.
Some of their properties that have already been developed and sold in Austin are Aura on Lamar, Aura Thirty2, Aura Riverside, and Aura 33Hundred. Aura Thirty2 was named one of Austin's top 5 largest multifamily projects delivered in 2021, according to Multi-Housing News.
The Barvin Group, a privately held real estate investment and service company, is buying their property, Aura on Lamar, which is a five-story complex at 5629 N. Lamar Blvd.
Stratus properties
Stratus Properties is a real estate company that offers a variety of services primarily in the acquisition, entitlement, development, management, operation, and sale of commercial, hotel, entertainment, and multi- and single-family residential real estate properties, primarily located in the Austin, Texas area. Last month, they sold their luxury 448-unit apartment complex, The Santal, to Boston-based Berkshire Residential Investments for an almost record-breaking $152 million. Stratus is responsible for numerous residential single and multi-family communities in the Greater Austin area, including Barton Creek homes, Amarra Villas condominiums, as well as many multi-use entertainment, hotel, and residential properties such as Block 21 and Lantana.
Endeavor Real Estate
Endeavor is an Austin-native, full-service commercial real estate development company with specializations in project leasing, tenant representation, property management, sales, and development.
Endeavor brought Austin The Domain, Southpark Meadows, and some downtown high-rises already. They're expanding their portfolio with plans for a 9-story building on South Lamar Blvd, announced early this month. The project is 134,623 square feet, four stories, and is expected to be finished in Q2 2023.